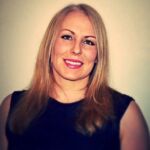 Amy Beacham
Associate director, WSP UK
Amy is a Cardiff based Civil Engineer and holds the position of Associate Director at WSP UK. Her professional focus is on delivering development infrastructure services across a diverse range of sectors, including residential development, healthcare, education, leisure, and urban regeneration. Amy's expertise and commitment to sustainable design has helped create greener and more sustainable developments for clients and the communities they serve.
Amy's influence extends beyond her engineering expertise. As the former Chair of the South Wales branch of Women in Property, she has been a leader for gender diversity and inclusion within the construction and property industry and advancing women's roles in the field.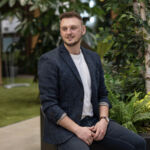 Carl Gough
Managing director, CARGO® Interiors
Carl Gough is the dynamic Managing Director of CARGO® Interiors, a leading office interior design firm based in South Wales. With a passion for transforming workspaces, Carl specializes in creating innovative and functional environments tailored to the evolving needs of the modern workforce. As the driving force behind CARGO® Interiors, he pioneers cutting-edge solutions that redefine office aesthetics and functionality.
With a keen eye for detail and a commitment to excellence, Carl ensures that businesses thrive in thoughtfully designed spaces, fostering productivity and creativity. Under his leadership, CARGO® Interiors continues to shape the future of work, one innovative design at a time.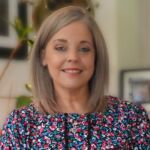 Caroline Vanner
Co-founder and founder, Vanner Consulting
Caroline Vanner is Co-Founder and Director of Vanner Consulting Ltd and has over 20 years' experience in the real estate industry.
Caroline founded Vanner Consulting in 2020 after identifying a gap in the market for a new home residential consultancy providing design, Project management and marketing services for clients' housing projects, all under one roof. Since then, Caroline has built an impressive client base and has been involved in a number of prestigious construction projects across South Wales, delivering a range of quality homes and apartments from start to finish.
Caroline's passion for property advice has helped her company become one of the most sought-after advisors in South Wales. With Key Industry contacts across the UK , Caroline can utilise not only her reach but maximise a clients requirements and deliver an exceptional service.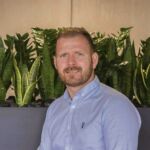 Elliott Hooper-Nash
Director, JeffreyRoss
I have worked in the sales industry for over 20 years and been part of JeffreyRoss for the last 14 years looking after the Sales, Rental, and Marketing side of the business. Before joining the family business, I worked for 5 years in construction for a global company, Hilti that specialise in construction sales and detailed on site specifications.
The JeffreyRoss group also owns ACJ Property in Penarth, Seel and Co who specialise in Auctions, Surveying and Estate management, as well as our Cardiff property award winning Serviced office company, Desg. To put it simply we are a lot more that just an estate agency.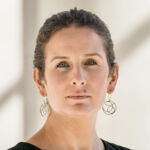 Jennifer Butcher
Senior partner, Acuity Law
Jennifer Butcher is a senior partner at top-tier national law firm Acuity Law, where she leads the Property Litigation team. Jennifer has a long-time passion for property, having graduated with an MA in Architecture from Edinburgh University before qualifying as a solicitor at a prominent UK law firm.
She has amassed over a decade of property experience, specialising in complex and high-value commercial and residential property claims for property developers, management companies, landlords, tenants, and social housing clients. Jennifer is recognised by both The Legal 500 and Chambers and Partners for her prowess in property litigation.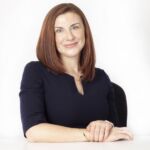 Kathryn Williams
Founder, owner and managing director, KEW Planning
Kathryn Williams is Managing Director of KEW Planning and has over 18 years' experience working on private and public sector projects. She is a dynamic and dedicated person, that relishes in the challenge that difficult developments can bring, that test your knowledge and require that extra level of expertise. Kathryn is involved in all projects at KEW Planning. The company offers a unique service assisting Local Authorities in resourcing Major applications.
KEW also act for other clients including Copart, Norse, Kier and Wynne Construction on commercial and education projects.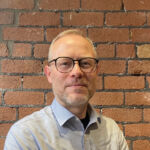 Stephen Brunker
Senior associate, Gaunt Francis Architects
Stephen joined Gaunt Francis in 2008 and has played a leading role in building the practice's reputation as a specialist in retirement living. As part of a talented and dedicated team, Stephen has helped to secure planning consent for over 1,600 units and 1.6 million square feet of award-winning retirement communities across England.
Graduating from the University of Sheffield in 2000 with a Diploma in Architecture and Landscape, Stephen relocated to Cardiff in 2005. He combines a passion for quality in design and delivery at a detailed level with an ability to think strategically and communicate a vision with clarity.